Redi-Hair
1 In stock
Hair Piece
Redi-Hair
5907
Add to wishlist
Redi-Clip Spiky is a clip-on hairpiece. This Redi-Clip Spiky is a perfect hair add-on for any occasion. Create a sophisticated style look in seconds with this easy-to-attach butterfly clip.
SPECIFICATIONS:
Weight: 1.3 ozs. | Length: 7" | Attachment: Butterfly Clip, Clip-On
Any orders placed before 12:00 PM CST Monday thru Friday will start processing on the same business day. This applies to in-stock items only and exclude dropship items.
Orders placed after 12:00 PM CST Monday thru Friday will start processing on the next business day.
Standard Delivery
Beautytrends offers USPS Priority Mail as our standard shipping. This takes about 2-3 business days. However, the shipping is ultimately fulfilled by USPS and not by us. Therefore, delays on their system that we have no control of may occur and such things will delay the item delivery. Please expect longer delivery time during inclement weather season, holiday season, etc.
Our dropship items ship directly from a third-party manufacturer (not from our warehouse) and therefore, they take 7-10 business days to deliver.
Express Delivery
BeautyTrends offer express delivery fulfilled by UPS. Depending on the option that you choose, this takes between 1 and 2 days. Please note that UPS do not deliver on Saturdays, and that shipping may take longer on Holiday seasons and during bad weathers. Our express delivery:
Available for in-stock items only, and it excludes dropship items.
Not available to AK, HI, PR, and PO Boxes or APO/FPO addresses.
All orders are subjecto to verification.
International Shipments
Customs, duties and other fees assessed by the destination country for an item cannot be paid by BeautyTrends when the item is shipped. The recipient of the package is the only one who can pay the customs fees.
It is important to understand that, if duties and taxes are assessed on an item shipped via the Postal Service, they are collected from the recipient. Postage is charged to cover the expense of delivery only. Postage does not cover charges assessed by customs in the destination country. Customer's contact information is required for international shipments.
Customer satisfaction is our first priority. If, for any reason, you are not satisfied with your purchase, you may exchange or return unworn, unaltered items with tags attached in original packaging, per the guidelines below. You may ship exchanges and returns via your preferred shipping method at your expense.
Exchanges
To qualify for a FREE one-time exchange, Item(s) must be received within 10 business days of receipt in new condition.
All exchanges on dropship items will incur a 20% restocking fee.
Only one exchange will be allowed per order.
Any balance remaining after your exchange will be refunded to the payment method submitted with your original order.
Returns
All returns on dropship items will incur a 20% restocking fee. Once the restocking fee is applied, remaining balance will be refunded to the payment method submitted with your original order. We only accept returns on all eligible products.
It may take 4 - 5 business days for your exchange/return to reach Quality Control Department. Once it is received and inspected, your refund will be processed and automatically applied to your original payment method. Please note that, depending on your credit card company, it may take an additional 2-10 business days for your credit to post to your account.
Original Shipping and Handling fees cannot be refunded.
Exchange and Return Product Eligibility
Eligible Products:
In original, factory condition (unworn, undamaged, unaltered).
In original packaging, with tags still completely attached.
Odor-free and chemical-free.
Item(s) must be returned within 10 business days of receipt of original shipment.
Ineligible Products:
Final sale/discontinued/closeout items.
Accessories/care products.
Special order items/wholesale orders.
Item(s) returned after 10 business days of receipt of original shipment.
If your product is ineligible for exchange or return, we will email or call you before sending the item(s) back to you. Restrictions:
All exchanges and returns will be inspected. Items not in pristine condition will be discarded with no exchange or refund applied.
All original packaging must accompany your exchange or return (including hair net, tags, tissue paper, and inserts).
Clearance and Final Sale items CANNOT be exchanged or returned.
Items shipped internationally (including Canada) are Final Sale and CANNOT be exchanged or returned.
Discount/Special Offer items will have refunds adjusted accordingly.
BeautyTrends has the right to refuse the refund/exchange on any items based on the reasons mentioned above.
Requests for cancellation of orders will be accepted on the same day only following your order. Our business hours for processing cancellation are Monday through Friday, 8:30 AM - 6:00 PM (CST). Please call us at 1.800.268.7210 or email us here at 4service@beautytrends.com.
Any cancellation requests received after the same day following your order are subject to a 20% cancellation fee for each order.
If a backorder occurs on your ordered product, we will contact you with the estimated arrival date of your product. Then you can either keep your order or cancel it. Please note that once you're informed of the estimated arrival date of your product and give your permission for us to process your order, any cancellation requests afterwards are subject to a 20% cancellation fee.
Our dropship items ship directly from a third-party manufacturer (not from our warehouse) and therefore, they take 7-10 business days to deliver. Our dropship items are the followings:
Revlon "TS" items (our Revlon non-exclusive items, with an SKU starting with "TS")
Jon Renau
Gabor
Vivica Fox
Envy
Noriko
Rene of Paris
Amore
Ellen Wille
Raquel Welch
Hair Couture
HIM
TressAllure
This list may change without notice in the future, as we offer more brands.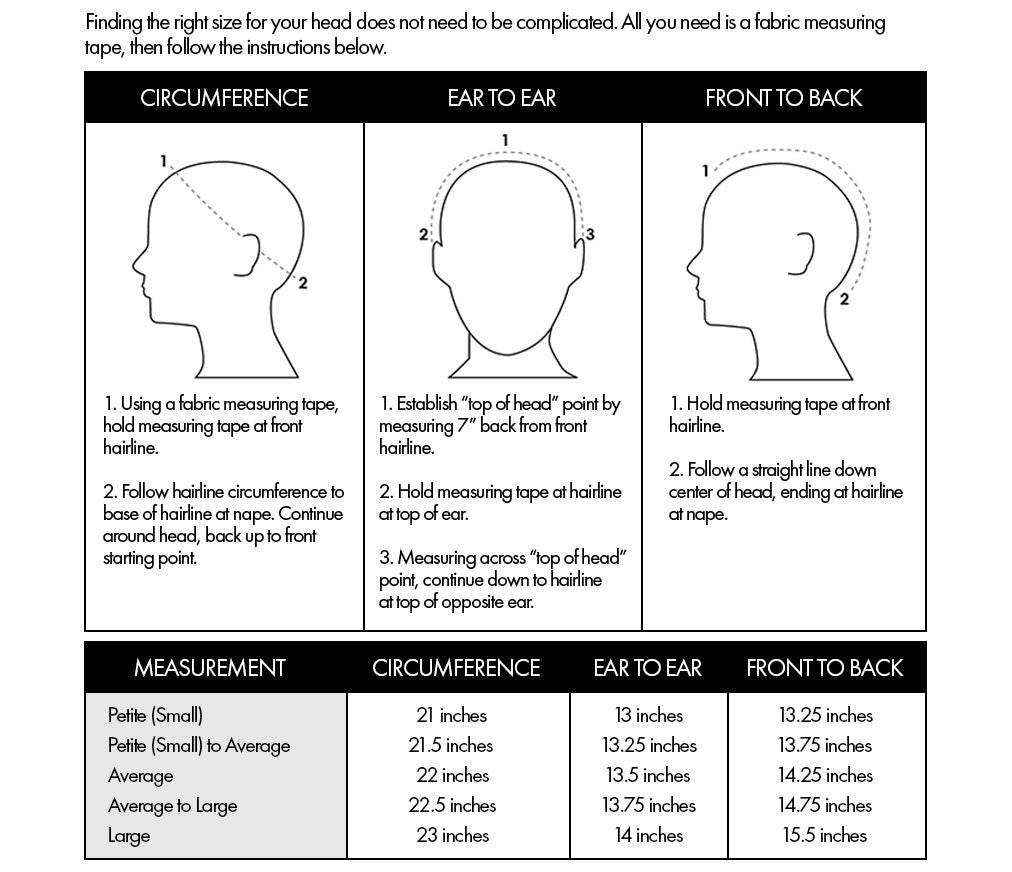 Nice. The clip is hard to open but otherwise it works.
Redi-clip spiky
The Redi-clip on this hair piece and another one are the best. They are not so big & gawky. I would buy more different hair pieces if they had the Redi-clip. Really good & the hair pieces are too.
QUALITY ALERT
I've been wearing the spiky clip in as long I can remember. They used to be BOGO for the longest time which was a great deal! Ok on with my review. I've been a loyal customer of BT for more than 10 years and I am so very disappointed in my favorite clip in hair piece. First off the quality has gone wayyy down. Did BT sell the company?? I've been doing business with this company for over 10 yrs and received clip in spiky that last up to 3-6 months with daily wear. I'm a nurse and this is the cutest hair clip to put in every morning and be out the door in 5 minutes. Well I have to say over the previous 6 months or longer the clips I've been receiving fall apart, After a few weeks wearing the clip in the hair begins to fall off the clip. I manage to weave it through the jaw clip so I can get more wear out of it. I've tried calling customer service and if the tag has been removed and it's been worn they tell me there is no returning it. I just ordered another one today because I had a 25% off in my email to replace the one I just received three weeks ago. I love spiky, no one even knows it's not my real hair, it blends in so well and is lightweight and very comfortable to wear not to mention at 54 it makes me feel good when younger nurses tell me my hair looks cute. Well with that said what am I going to do? I've been searching the web and other wig companies sell it however I am loyal to BT and hope by leaving this review they will step up on their quality inspection to assure customers are receiving a good product. I'll attached a photo of the one I bought 3 weeks ago I applied it, gently fluffed it up with my wig brush blended it in with my hair took a quick look at the back using a mirror and was so disappointed that I had received yet another one of poor quality ughh. My review is to shed light on a serious quality issue with this hair piece. I can only hope by sharing this review quality will improve. Pics of me wearing it look how happy I am
I LOOOOVE THIS PRODUCT!!!!
This is the 5th one of these I have purchased. It matches my hair perfectly, washes well, attaches beautifully without my even knowing I have it on, and gives me just the look I'm going for. The clip allows for a secure fit so I never need worry it's going to come loose or come off, and I can use the clip to keep my real hair in place as well.
Thank you for letting us know! We truly appreciate it and very glad about your wonderful experience with the Redi-Clip Spiky.